Car lockouts are a frustrating and often distressing event. But don't panic! There are a few things you can do to stay safe and get back on the road as quickly as possible. Read on for our top tips.
If you're locked out of your car, don't panic – there are a few things you can do to stay safe
Are you locked out of your car? Don't panic! Staying safe and getting back on the road quickly is key. The best way to accomplish both is by calling a professional automotive locksmith, as they will have the necessary tools and experience to take care of the situation efficiently and securely. Furthermore, automotive locksmiths can assist you no matter where you are or what type of car you drive – whether it's an old model or a newer one. So, if you ever find yourself in this sort of predicament don't be too worried – simply dial a locksmith and rest easy knowing that you will be back on your way soon enough.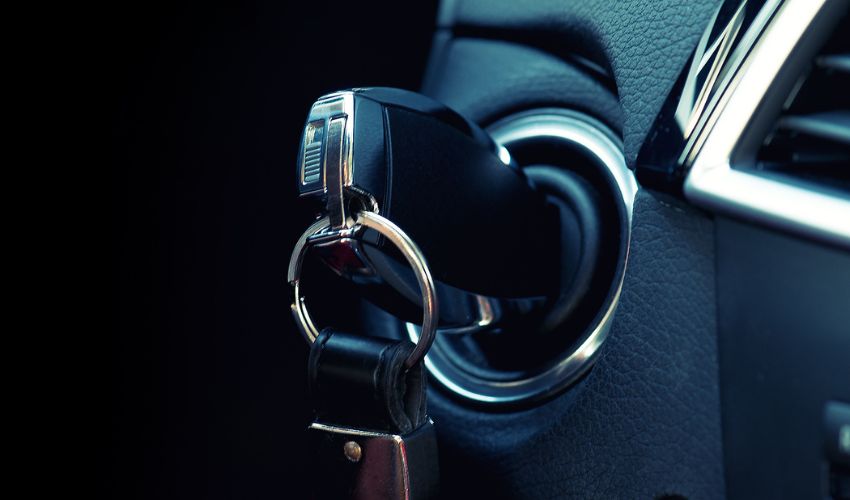 Call roadside assistance service to help you get back into your car
Locking yourself out of your car can feel like a stressful situation, but if you have roadside assistance with your insurance, you don't need to be alarmed. And depending on your coverage you may have a low co-payment or no payment at all. Calling a roadside assistance service can be the simplest and most effective way to get back into your car without damaging the vehicle. Roadside assistance services are staffed with experienced, trustworthy technicians who will help you get back into your vehicle quickly and safely – often in an hour or less. In addition to helping with lockouts, those same technicians are often able to help if you run out of gas or if you experience tire problems while on the road.
If you can't reach a locksmith, try using a coat hanger or another long object to reach through the window and unlock the door from the inside
Unlocking a car door can be tricky, especially if you don't have access to a locksmith. One possible DIY option: with the use of coat hangers or other long objects, you'll be able to expertly reach through the window and unlock your door from the inside! You will want to make sure that the hanger is strong enough to not bend while you are using it, but this is a savvy way of overcoming any lock-out situation without the need for an expensive call-out fee. All in all, it's an easy solution to a stress-inducing problem – just remember to keep calm until you find yourself back at the wheel again! This option should be your last resource to avoid damage to your car. And is easier said than done, so be careful with this one.
Another DIY method that works in some car models is using a string
If you're in a pinch and none of the regular methods for unlocking a car door are working, using a string could be the ideal solution. This technique works by simply placing one end of the string at the top of the window, then looping it through the cracks and around the door lock button. Pulling on each end with enough tension will force the latch to move, allowing you to open your car door without needing any additional tools or breaking any glass. While this DIY method is not recommended for all car models and can potentially damage some, it has proven to effectively work in certain makes (name).
Remember that safety comes first, so if you feel like you're in danger at any time, call 911 immediately
When it comes to safety, we must always be vigilant and prepared. Whether you're venturing out in your city or going on an outdoor excursion, it is important to remember that precaution should always come first. In the event of an emergency, don't hesitate to call 911 and seek help right away. It's much better to be safe than sorry! By following safety guidelines and staying aware of our surroundings, we can all stay safe during challenging times.
Being locked out of your car can be a frustrating and even dangerous experience, but hopefully, this article has given you some helpful tips on what to do if it happens to you. Remember that the most important thing is to stay safe, so if you ever feel like you're in danger, don't hesitate to call 911. Have you ever been locked out of your car before? What did you do? Let us know in the comments!
Are you stranded in Lewisville, TX?
Call Lockstar Locksmith Services for a reliable and fast mobile lockout service! Our professional technicians are ready to help and get you back on track in no time. We offer competitive pricing, friendly customer service, and top-notch quality services that will surely exceed your expectations. Don't hesitate to give us a call whenever you're locked out of your car or house.